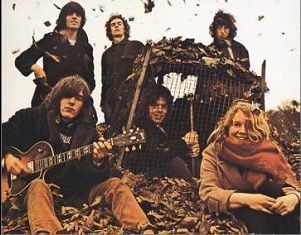 This double album sort of brings to a close the first stage in Fairport Convention's long and illustrious career, a sort of summing up. At the time though, that this album appeared, it seemed that Fairport were no more, fortunately we were all very very wrong.
Unhalfbricking
and
Liege and Lief
, on which Sandy Denny appears, and are all studio versions which had previously been released. The rest of the album is taken from
Full House
,
Angel Delight
and
Babbacombe Lee
, with one instrumental track, The Hen's March Through The Midden/The Four Poster Bed, that would appear later, on Rosie
Crazy Man Michael and the Medley appear on the double LP but not on the later CD. version of this album, also the CD version is a single disc only.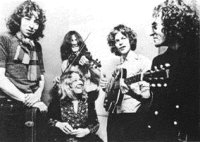 Track 1 Richard Thompson
Tracks 2, 7 Sandy Denny
Track 3 Ashley Hutchings
Track 4 Ian Matthews, Richard Thompson
Tracks 5, 8, 10, 14, 16, 20 Trad. arr. Fairport Convention
Track 6 Bob Dylan
Tracks 9, 13 Richard Thompson, Dave Swarbrick
Tracks 11, 12 Dave Swarbrick, Richard Thompson
Track 15 Fairport Convention
Track 17 Dave Swarbrick
Track 18 Simon Nicol
Track 19 Dave Swarbrick, Dave Pegg